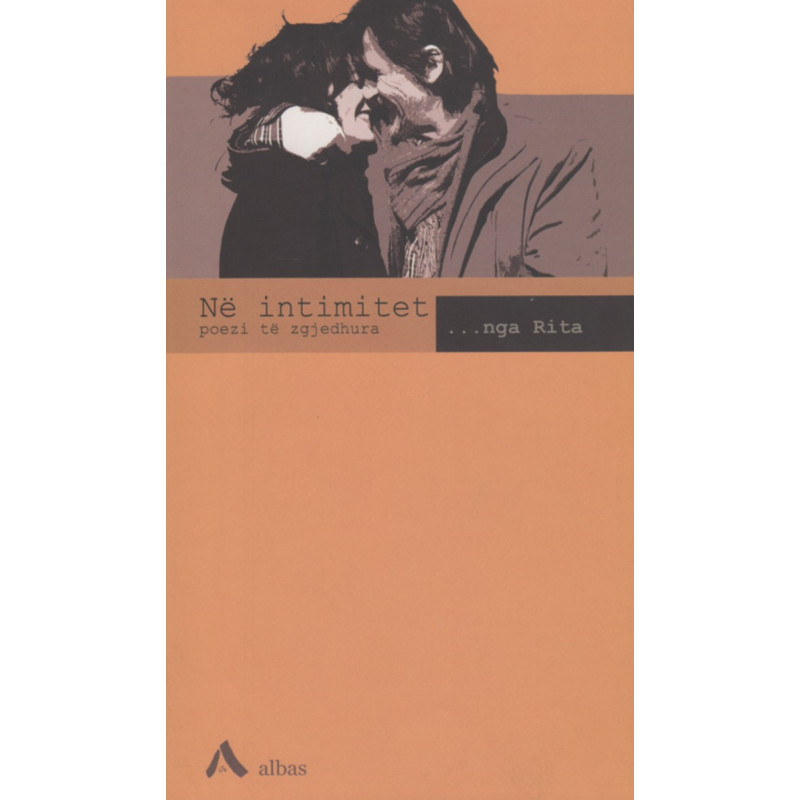  
Publisher: OMBRA GVG
Title: Pothuajse djeOriginal: Pothuajse djeCategory: PoetryAuthor: Luljeta LleshanakuPublisher: Ombra GVGYear: 2012Pgs. 106Weight: 0.20 kg.ISBN: 978-99906-054-9
16 other products in the same category:
Reference: SKU001755
Publisher: Te tjere
Reference: SKU001142
Publisher: Dija-Poradeci
Title: Ujëvarë e fyelltëPoezi (Poetry)Author: Besnik BedollariPublisher: Dija-PoradeciPlace and Year: Pogradec, 2010Weight: 0.07 kgISBN: 978-99956-826-5-1
Reference: 2349
Publisher: Te tjere
Title: Rabini i pasyOriginal: Rabini i pasyCategory: PoetryAuthor: Lisandri KolaPublisher: Camaj – PipaYear: 2008Pgs. 82Weight: 0.12 kgISBN: 978-99956-02-54-3
Publisher: Dritëro
Aspak s'e kisha menduar se do të botoja tani edhe një libër tjetër me vjersha në një kohë, kur i kam kaluar të 80 – të vitet dhe kur, siç i thotë Nilo Milto Sotir Gurrës "ata andej nga varrezat po na e bëjnë me sy".
Reference: SKU001311
Publisher: Te tjere
Title: Polimnia dhe Melpomena 2PoetryPersonal Anthology (1937-2003)Author: Kasëm TrebeshinaPublisher: Faik KonicaPlace and Year:  Prishtinë, 2004Pgs. 516Weight: 0.61 kgISBN: 99951-06-142-7
Reference: SKU000137
Publisher: Ideart
Titulli: Sa pak qiellGjinia: PoeziAutori: Pano TaçiShtëpia botuese: IdeartViti: 2003f. 144Pesha: 0.18 Kg.ISBN: 978-99927-866-2-0
Reference: SKU000768
Publisher: Onufri
Title: Pa formë është qielliOriginal: Pa formë është qielliCategory: PoetryAuthor: Ismail KadarePublisher: OnufriPgs. 232Weight: 0.30 kg.ISBN: 978-99927-45-15-0
Reference: SKU001360
Publisher: Te tjere
Title: Feniks Lirika 1972 - 1985 Author: Shefki Karadaku Publisher: N/A Year: 1993 Pgs. 200 Weight: 0.15 Kg.
Reference: SKU000865
Publisher: Te tjere
Title: Pa titullVerses: 1985-2005Author: Robert ThomanikajPublisher: Globus R Year: 2005Pgs. 299Weight: 0.29 kg