There are no more items in your cart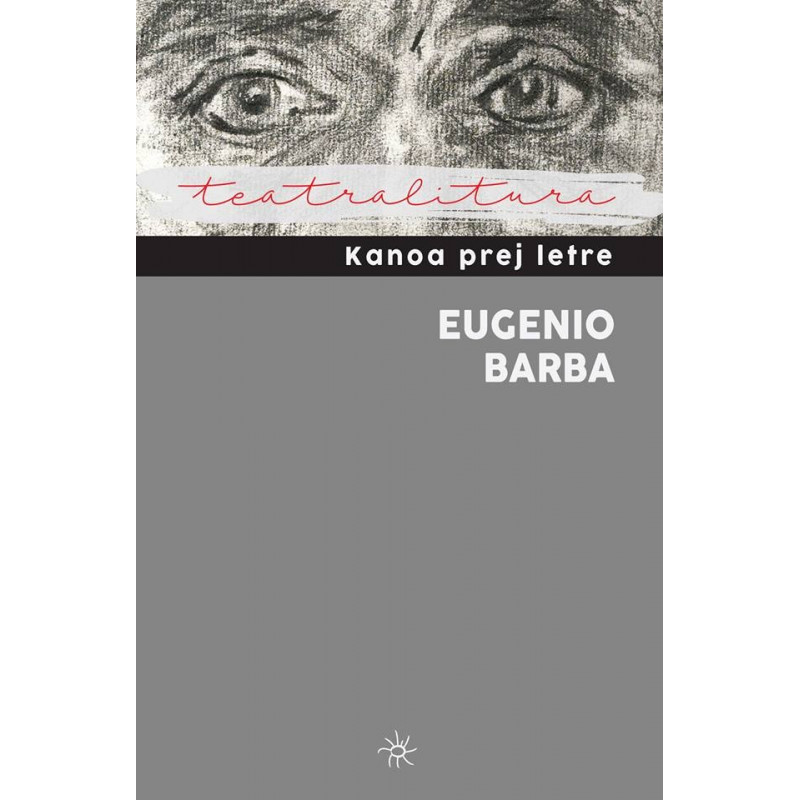  
Kanoa prej letre, Eugenio Barba
Title: Kanoa prej letre, ese në antropologjinë e teatrit
Original: The Paper Canoe
Category: Essay
Author: Eugenio Barba
Albanian translator: Romeo Kodra
Publisher: Pika pa sipërfaqe
Year: 2015
Pgs: 285
Weight: 0.313 kg.
ISBN: 978-9928-185-25-9
16 other products in the same category:
We live in a moment when the greatest act of love is to stay distant from the object of your affection. When governments renowned for ruthless cuts in public spending can suddenly conjure up trillions. When toilet paper becomes a commodity as precious as diamonds.
Reference: SKU001281
Publisher: Onufri
Karl Popperi e freskoi mendimin filozofik. Risia e ideve që hodhi në qarkullim ai është jashtë çdo dyshimi. Ato prekën çështje kardinale, prishën qetësinë e doktrinave hijerënda, që ushtronin një ndikim jo të vogël dhe me pasoja të dëmshme. 
Reference: SKU001254
Publisher: Te tjere
Title: Publiku dhe problemet e tijCategory: PhilosophyAuthor: John DeweyAlbanian translator: Ridvan PeshkopiaPublisher: ISP & Dita 2000Fq. 216Pesha: 0.261 kgISBN: 978-99943-578-5-7
Reference: SKU002008
Publisher: Dituria
Title: Edhe një herë për teorinë e demokracisëCategory: Philosophy, sociologyAuthor: Giovanni SartoriAlbanian translator: Pavli QeskuPublisher: DituriaYear: 2006Pgs. 308Weight: 0.291 kgISBN: 978-99927-31-18-4
Publisher: Penguin Books
Against a backdrop of constant socio-technological upheaval, how could any kind of authentic change take place? In such a context, Zizek argues, there can be no great social triumph--because lasting revolution has already come into the scene, like a thief in broad daylight, stealing into sight right before our ever eyes. What we must do now is wake up and...
Publisher: Te tjere
Friedrich Nietzsche ka qenë një ndër mendimtarët më subversiv dhe revolucionar në filozofinë perëndimore dhe "Kështu foli Zarathustra" mbetet vepra më e famshme dhe më me ndikim e tij. Përshkruan profetin antik persian Zarathustrën dhe zbritjen e tij nga vetmia në male për t'i treguar botës se Zoti ka vdekur dhe se Mbinjeriu, mishërimi njerëzor i...
Publisher: Papirus
Në këtë libër të shkurtër, të thjeshtë, mbushur me mençuri, Kapuscinski përpiqet të formulojë se ç'do të thotë të jesh Europian, jo-Europian, të jesh i kolonizuar, të jesh kolonizuesi, të kesh apo të imponosh identitet.
Reference: 2704
Publisher: Plejad
Title: RrëfimetOriginal: ConfessioniCategory: PhilosophyAuthor: Shën AgustiniAlbanian translator: Çlirim MukliPublisher: PlejadYear: 2006Pgs. 400Weight: 0.491 kgISBN: 978-99927-982-1-8