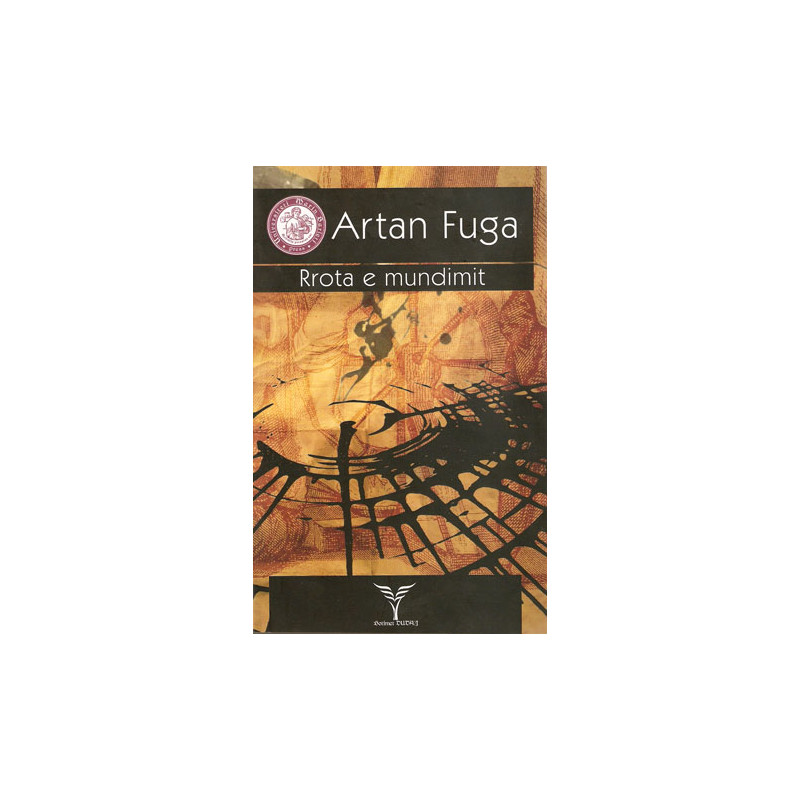  
Rrota e mundimit, Artan Fuga
Title: Rrota e mundimit
Original: Rrota e mundimit
Category: Philosophy
Author: Artan Fuga
Publisher: Dudaj
Year: 2007
Pgs. 416
Weight: 0.451 kg
ISBN: 978-99943-0-028-0
Title: Rrota e mundimit
Original: Rrota e mundimit
Category: Philosophy
Author: Artan Fuga
Publisher: Dudaj
Year: 2007
Pgs. 416
Weight: 0.451 kg
ISBN: 978-99943-0-028-0
16 other products in the same category:
Reference: SKU001433
Publisher: UET Press
Title: Nocione të logjikësOriginal: Notions de logique, methodes en sciences humanesCategory: Social sciencesAuthor: Philippe ThiryAlbanian translator: Elvis HoxhaPublisher: UET PressPgs. 144Weight: 0.258 kgISBN: 978-99956-39-06-8
Reference: SKU000164
Publisher: Ideart
Title: Psikologjia, një hyrje e shkurtërOriginal: Psychology, a very short introductionCategory: PsychologyAuthor: Gillian Butler & Freda McManusAlbanian translator: Sonila MeçePublisher: IdeartYear: 2007Pgs. 180Weight: 0.226 kgISBN: 978-99943-43-16-4
Publisher: Wordsworth Classics
Leviathan begins from some shockingly naturalistic starting-points: an analysis of human nature as being motivated by vain-glory and pride, and a vision of religion as simply the fear of invisible powers made up by the mind. Yet from these deliberately unpromising elements, Hobbes constructs with unparalleled forcefulness an elaborate, systematic, and...
Reference: SKU000678
Publisher: Ideart
Title: Jung, një hyrje e shkurtërOriginal: Jung, a very short introductionCategory: PsychologyAuthor: Anthony StevensAlbanian translator: Elton TahirllariPublisher: IdeartYear: 2007Pgs. 172Weight: 0.243 kgISBN: 978-99943-43-55-3
Reference: SKU001150
Publisher: Dituria
Title: Totel dhe TabuCategory: PsychologyAuthor: Sigmund FreudAlbanian translator: Gentian VyshkaPublisher: DituriaYear: 2003Pgs. 164Weight: 0.221 kgISBN: 978-99927-59-08-9
Reference: 2353
Publisher: Plejad
Title: Mësimet e fshehta të të gjitha kohëraveOriginal: The secret teachings of all agesCategory: Philosophy, misterAuthor: Manly P. HallAlbanian translator: Nikolla LangorePublisher: PlejadYear: 2012Pgs. 296Weight: 0.33 kgISBN: 978-99956-57-75-8