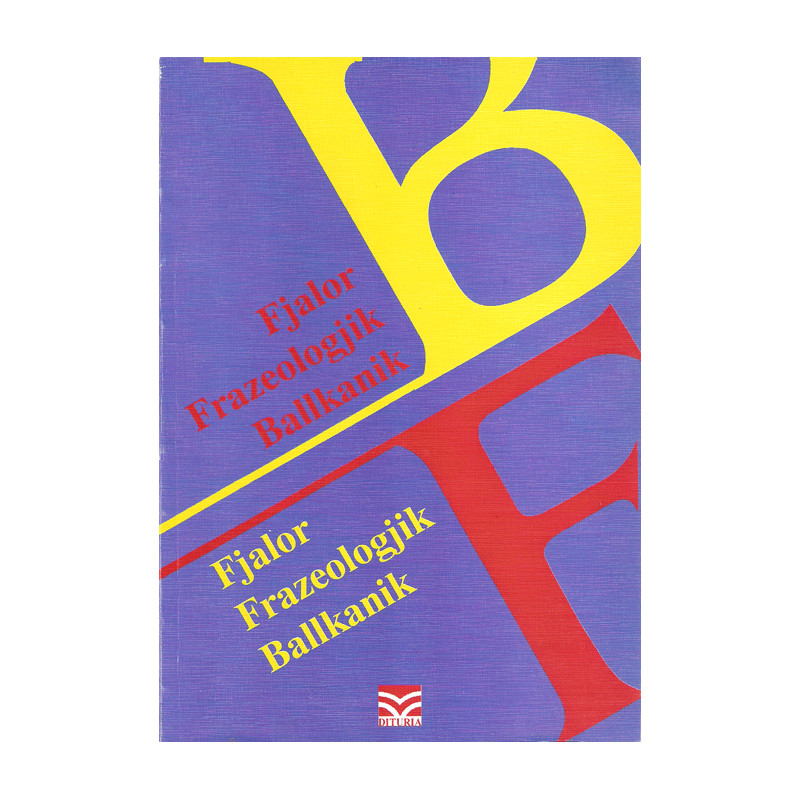  
Fjalor frazeologjik Ballkanik
Title: Fjalor frazeologjik ballkanik, me rreth 5 mijë njësi në pesë gjuhë
Original: Fjalor frazeologjik ballkanik, me rreth 5 mijë njësi në pesë gjuhë
Category: Dictionary
Author: J. Thomai, Xh. Lloshi, R. Hristova, K. Qiriazati, A. Melonashi
Publisher: Dituria
Year: 1999
Pgs. 352
Weight: 0.651 kg.
ISBN: 978-99927-31-72-9
Reference: SKU000983
Publisher: Dituria
16 other products in the same category:
Reference: SKU001466
Publisher: LIRA
Title: Manual i kulturës së përgjithshmeOriginal: Manuel de culture généraleCategory: History, cultureAuthor: Jean-François Braunstein, Bernard PhanAlbanian translator: Bajram MuçaShtëpia botuese: LIRAYear: 2008Pgs. 448Weight: 0.736 kgISBN: 978-99956-34-087
Reference: SKU000979
Publisher: Dituria
Reference: 2146
Publisher: Toena
Reference: SKU001648
Publisher: Te tjere
Reference: SKU000877
Publisher: Te tjere
Reference: SKU000988
Publisher: Dituria
Title: Albanian Verbs the art of conjugation, Batjar Bega, Sokol BegaCategory: DictionaryAuthor: Batjar Bega dhe Sokol BegaPublisher: Bs-booksYear: 2017Pgs:274Weight: 0.472 kgISBN: 978-9928-4352-3-1
Reference: 2148
Publisher: Toena
Gjithçka që duhet të dini për gjuhën shqipe dhe përdorimin e saj. Libër i rekomanduar për mësues, studentë, gazetarë dhe për shkollat shqipe jashtë atdheut.