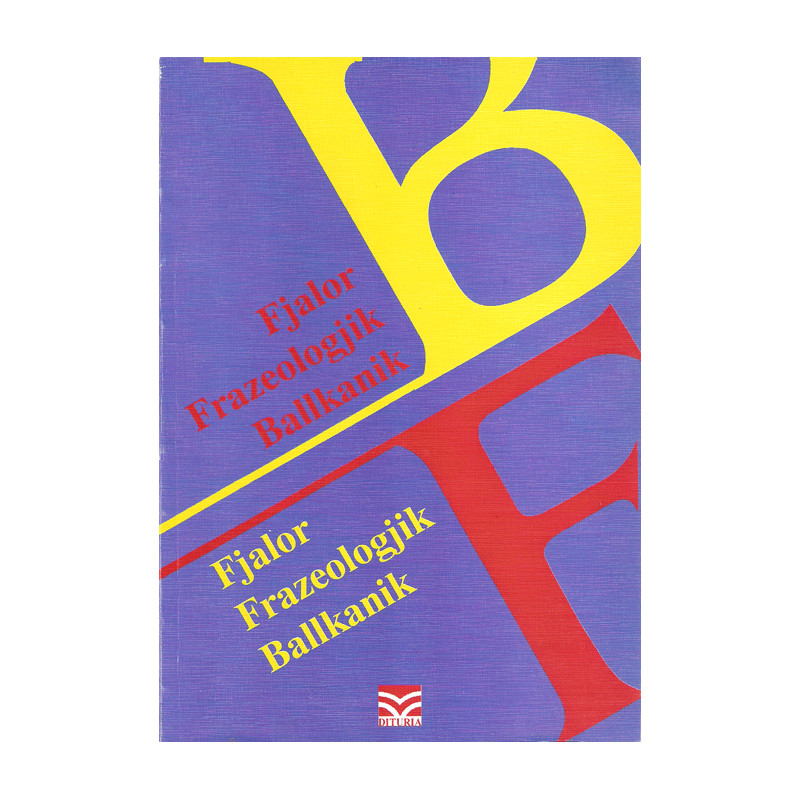  
Fjalor frazeologjik Ballkanik
Title: Fjalor frazeologjik ballkanik, me rreth 5 mijë njësi në pesë gjuhë
Original: Fjalor frazeologjik ballkanik, me rreth 5 mijë njësi në pesë gjuhë
Category: Dictionary
Author: J. Thomai, Xh. Lloshi, R. Hristova, K. Qiriazati, A. Melonashi
Publisher: Dituria
Year: 1999
Pgs. 352
Weight: 0.651 kg.
ISBN: 978-99927-31-72-9
16 other products in the same category:
Title: Albanian Verbs the art of conjugation, Batjar Bega, Sokol BegaCategory: DictionaryAuthor: Batjar Bega dhe Sokol BegaPublisher: Bs-booksYear: 2017Pgs:274Weight: 0.472 kgISBN: 978-9928-4352-3-1
Reference: SKU001466
Publisher: LIRA
Title: Manual i kulturës së përgjithshmeOriginal: Manuel de culture généraleCategory: History, cultureAuthor: Jean-François Braunstein, Bernard PhanAlbanian translator: Bajram MuçaShtëpia botuese: LIRAYear: 2008Pgs. 448Weight: 0.736 kgISBN: 978-99956-34-087
Publisher: Vernon Publishing
Kathryn Church earned her Bachelor of Arts Degree in Spanish, Linguistics and Education from the University of Wisconsin and a Master of Arts degree from Arizona State University. She also studied French and several other languages. She had a language school in Arizona which taught more than 20 languages.
Reference: SKU001925
Publisher: Pegi
Në këtë libër do të lexoni: 1 - Marko Boçari dhe fjalori i tij 2 - Pak fjalë për alfabetet arvanitase 3 - Gërmat toske ose epiroto-arvanitase 4 - Dorëshkrimi i Marko Boçarit 5 - Fjalor greqisht-arvanite e thjeshtë 6 - Fjalor avranite-greqisht 7 - Fjalë të greqishtes epirotase
Reference: 2156
Publisher: EDFA Botime
Title: Fjalor Shqip - anglishtOriginal: Fjalor Shqip - anglishtCategory: DictionaryAuthor: Pavli QeskuPublisher: EDFAYear: 2002Pgs. 1064Weight: 1.70 kgISBN: 978-99927-745-5-X
Reference: SKU000988
Publisher: Dituria
Reference: SKU000979
Publisher: Dituria
Për herë të parë jepet në një fjalor gjuhësor shpjegues patronimet (mbiemrat ) e shqiptarëve, me një përzgjedhje sa më përfaqësuese, sepse gjithëpërfshirës ai nuk mund të ishte kurrësesi.
Reference: 2146
Publisher: Toena