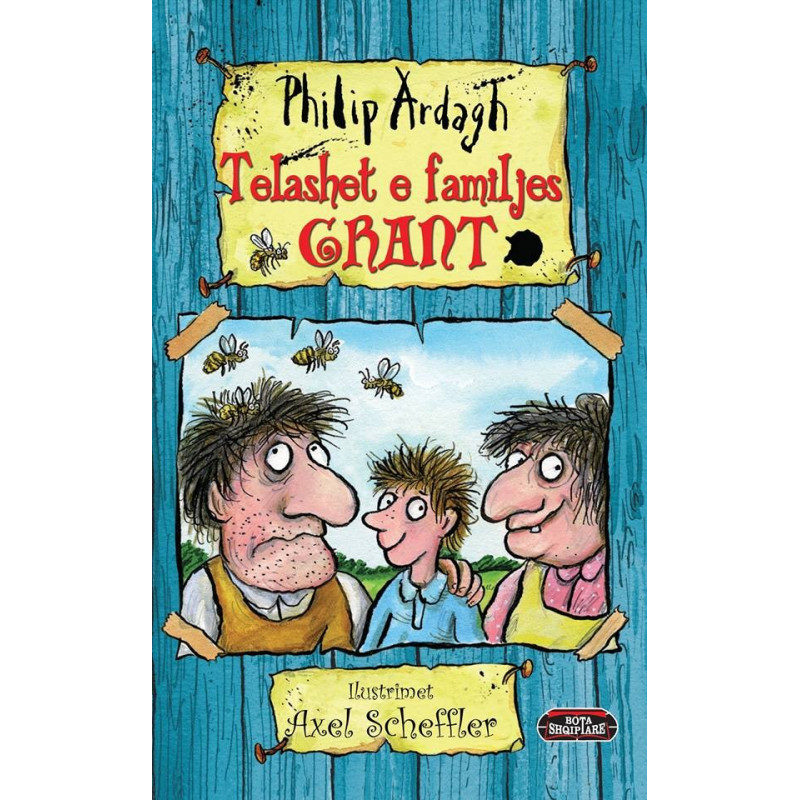  
Telashet e familjes Grant, Philip Ardagh
Title: Telashet e familjes Grant
Original: The Grunts in trouble
Category: Novel
Author: Philip Ardagh
Albanian translator: Nikolla Langore
Publisher: Bota Shqiptare
Year: 2017
Pgs: 264
Weight: 0.339 kg.
ISBN: 978-9928-00-200-6
16 other products in the same category:
Reference: 2553
Publisher: Cabej
Title: Gjiganti i madh i mirëOriginal: The Big Friendly GiantCategory: NovelAuthor: Roald DahlAlbanian translator: Naum PriftiPublisher: ÇabejYear: 2005Pgs. 200Weight: 0.321 kgISBN: 978-99927-33-66-7
Publisher: Botart
Një libër mbresëlënës se si të bëhesh i paparë. Sa frymëzuese është të dish që ka një rrugë drejt madhështisë dhe që çdokush - absolutisht çdokush - mund ta përshkojë. Ky libër të tregon mënyrën. 
Price
ALL900
Regular price
ALL1,000
 In stock
Reference: K8R5
Publisher: Ideart
Por mami i Gregut e mendon ndryshe verën e përkryer... plot me veprimtari jashtë shtëpisë dhe sëbashku "si familje". Plani i kujt do të fitojë? 
Publisher: Botart
Babi i Frenkut ishte një kampion në garat me makina. Mbreti i Pistës. Gilberti i Madh! Por pasi pëson një aksident që e çon nga hero në zero, Frenku me Gilbertin mbeten pa asgjë... dhe bien në kthetrat e një bosi krimi dhe larove të tij. Dhe, pasi Gilberti flaket në burg, vetëm Frenku mund t'i vijë në ndihmë...
Reference: SKU001873
Publisher: Te tjere
The book was published in 2002 and won the Silver Pen a prize of the Ministry of Culture. The relations of parents with their son and his close friend, a dog called Julius Caesar are a serious problem in an healthy Albanian.
Reference: SKU001785
Publisher: Aeditions
Title: Gjithçka që duhet të diniOriginal: Everything you need to knowCategory: Encyclopedia for childrenAuthor: Various authorsAlbanian translator: Vigjil MuçiPublisher: AeditionsYear: 2010Pgs. 306Weight: 1.661 kgISBN: 978-99943-94-45-6  
Reference: SKU001863
Publisher: Botart
Title: Udhërrëfyes për trupin e djemveOriginal: The boy's body guideCategory: EducationalAuthor: Frank Hawkins, Greta LaubeAlbanian translator: Arjan DyrmishiPublisher: BotartYear: 2010Pgs. 88Weight: 0.321 kgISBN: 978-99943-807-4-9