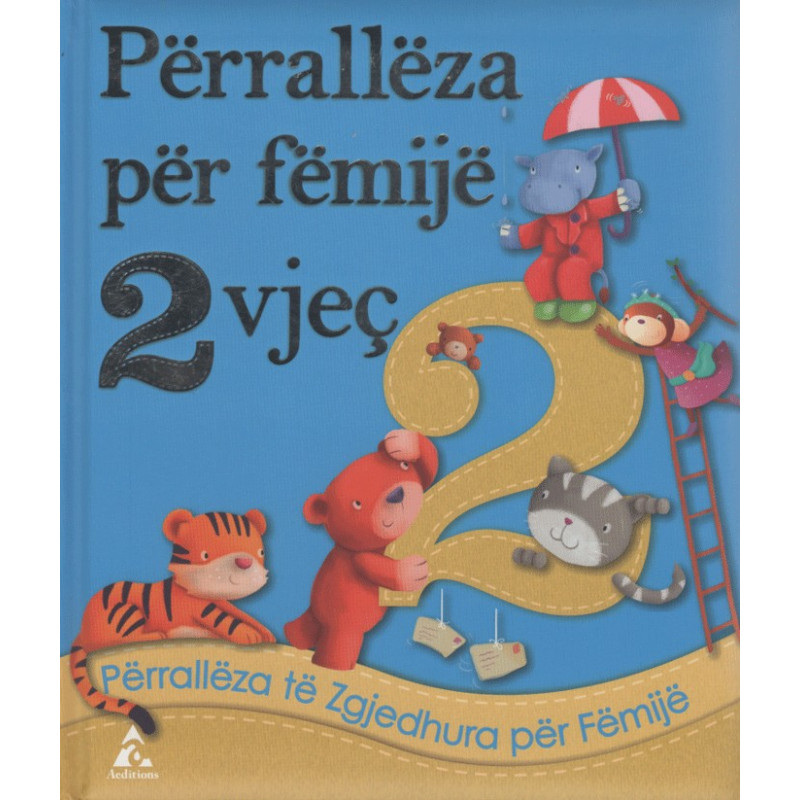  
Perralleza per femije 2 vjec
16 other products in the same category:
Reference: 2099
Publisher: Aeditions
Title: Njerëz që takojOriginal: Njerëz që takojCategory: Small booksAuthor: Pat HegartyPublisher: AeditionsYear: 2011Weight: 0.901 kgISBN: 978-99956-651-6-6
Publisher: Dituria
Në këto vepra, çdo fëmijë do të gjejë historinë e vet, e cila do t'i rrëfejë se si të përballet me vështirësi, si t'i çojë përpara ëndrrat dhe të kapërcejë telashet që mund të hasë ndërsa rritet. Duke lexuar këto histori të mprehta dhe të gjalla, do të kuptoni fëmijët kinezë dhe botën e tyre të fantazisë.
Reference: SKU001791
Publisher: Aeditions
Title: : Mjauu! - Shtyp butonin të më dëgjoshOriginal: Mjauu! - Shtyp butonin të më dëgjoshCategory: Book with sounds for childrenAlbanian translator: Virgjil MuçiPublisher: AeditionsPgs. 8Weight: 0.341 kgISBN: 978-99956-41-29-0
Publisher: Living
Dita e reçelit" – lexo dhe argëtohu me figura ngjitëse. Zbulo aventurat e reja të heronjve të tu të dashur.
Publisher: Bota Shqiptare
"Të voglat përralla të Mëdha" i ndihmojnë fëmijët të rriten së bashku me librin dhe u mundësojnë prindërve të kalojnë kohë me ta.
Price
ALL360
Regular price
ALL400
 In stock
Reference: SKU001853
Publisher: Te tjere
Title: 36 shkronjatOriginal: 36 shkronjatCategory: Didactic method for children of 5 - 6 years oldAuthor: Tatjana SiniPublisher: ElveYear: 2010Pgs. 88Weight: 0.251 kgISBN: 978-99956-12-39-9